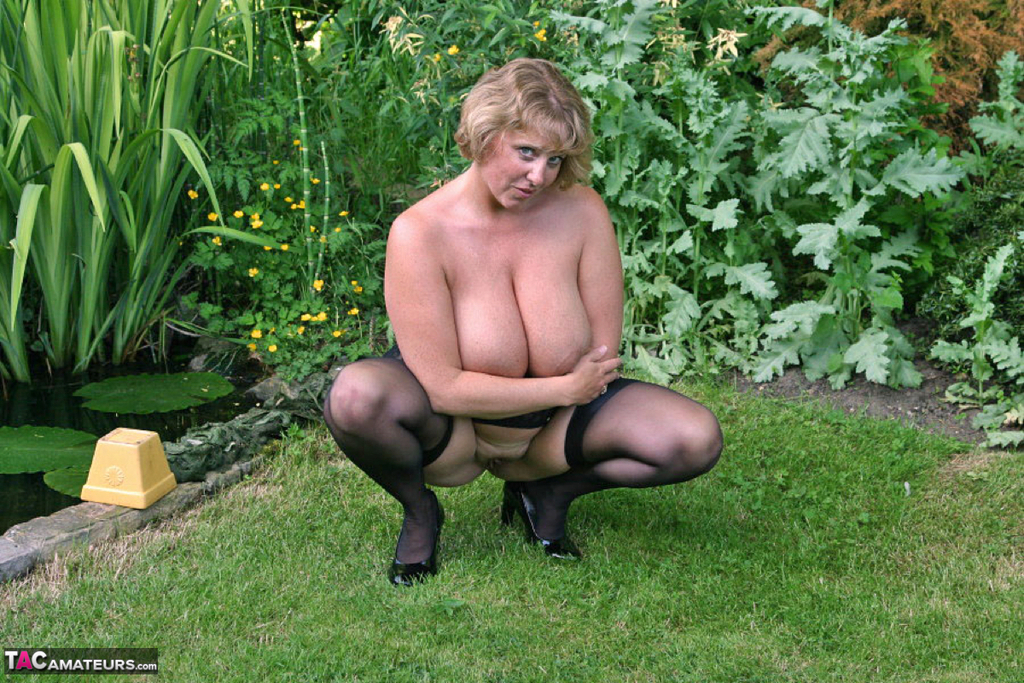 If you like your women with thick thighs and huge boobs then you'll absolutely love British Milf Curvy Claire and her awesome, cock hardening 32HH tits. She's the kind of woman that just oozes sex appeal, every where she walks she releases pheromones and cocks start twitching. She knows how hot she is, how dirty she is and the kind of woman that loves a good fuck.
One of Claire's fantasies is dressing as a naughty School girl. She likes to be told she has detention and the only way out of it is to suck off the headmaster and wank his cock for him. It gets her knickers all wet and sticky and has no problem cocking her legs back and showing what a mess she's in.
In this exhibitionist gallery Claire Claire's about to go out for dinner and is wearing a tight black dress but before she goes out she wants to have a little fun in the garden. On the lawn, she slips off her dress and even even her laced black knickers and struts around the garden naked. Her bald pussy on display so everyone can see. She squats down, her ass to the grass, her fat, hungry pussy spread and her huge natural tits hanging freely. This is a gorgeous woman.
Gallery from Curvy Claire